MyndMove™ Therapy
MyndMove™ requires specially trained physical and occupational therapists and also licensed or certified physical therapist assistants (PTAs) and occupational therapy assistants (OTAs) under their supervision to deliver therapy to patients.
Therapists are one of three elements that make up MyndMove™ therapy: the patient, the therapist, and a MyndMove™ device. This integrated approach maximizes recovery because it allows therapists to tailor treatment to the needs of each patient.
MyndMove™ can improve controlled voluntary arm and hand function in stroke and quadriplegic patients experiencing upper-limb paralysis. The therapy improves both sensory and motor function in patients suffering from either chronic or acute paralysis.
What does MyndMove™ do?
MyndMove™'s embedded stimulation protocols allow clinicians to stimulate natural, purposeful, functional movements in patients. This dynamic therapy can elicit proximal to distal movements, fine motor control movements, and several combined movements. The primary focus is to reproduce movements for activities of daily living.
MyndMove™ can produce various fine motor and proximal movements in patients. These include:
lateral pinch
pinch grasp
tripod grasp
palmar grasp
lumbrical grasp
varied reaching movements
In order for patients to benefit from MyndMove™, they must be medically stable, able to actively participate in therapy sessions and to communicate with the therapist during treatment. All types of stroke and C3-T1 SCI patients can be treated with MyndMove™ therapy.
See MyndMove™'s Indications for Use for more information on appropriate patient selection.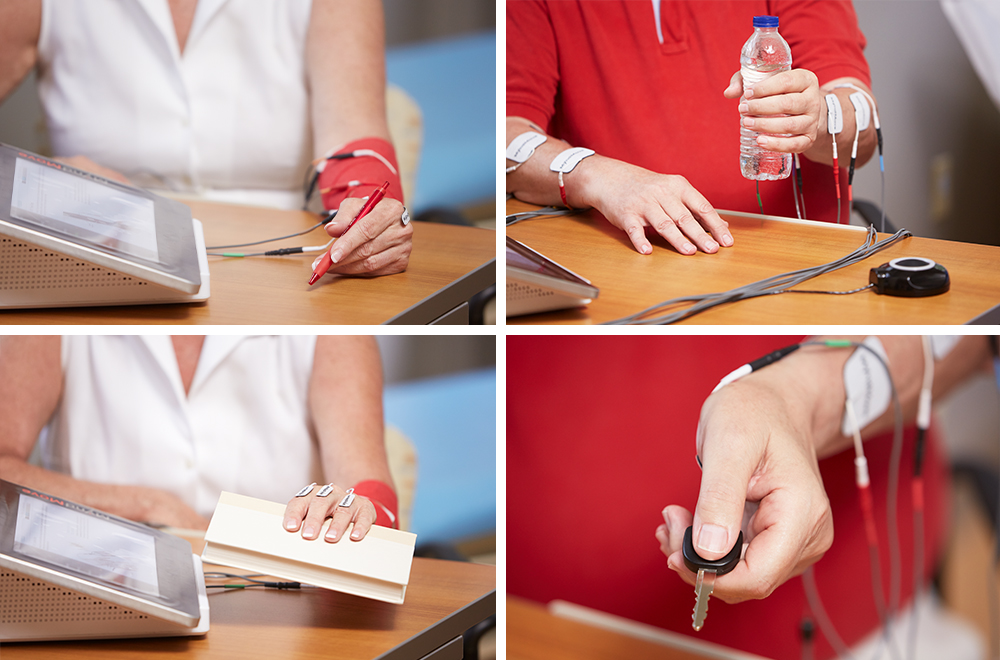 How does MyndMove™ work?
MyndMove™ therapy works by stimulating the neural pathways engaged when practicing and executing natural movements. Patients participate in a concentrated treatment regimen to realize meaningful results.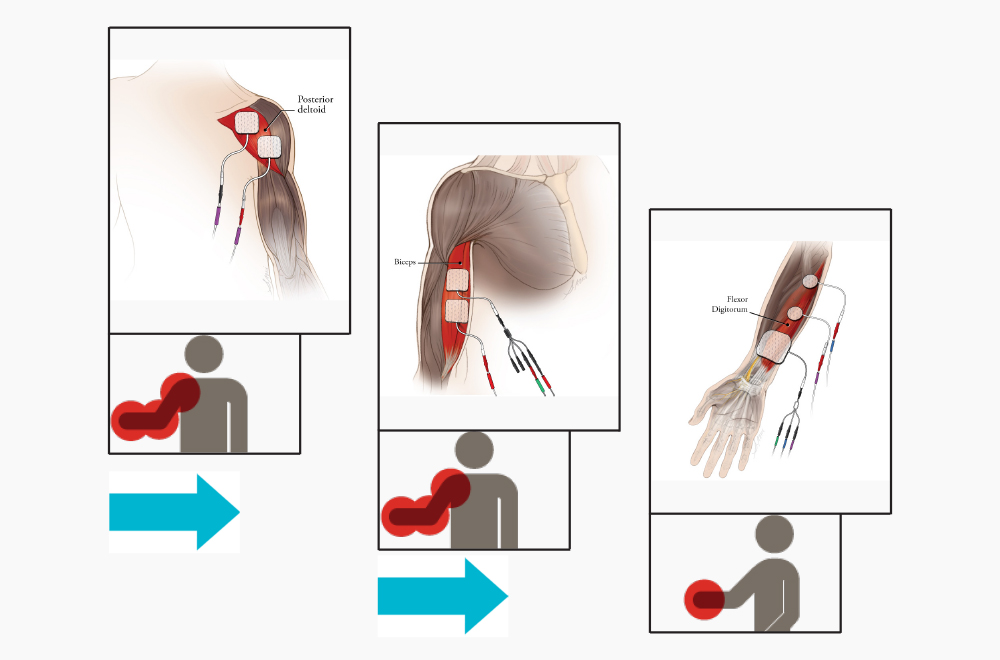 The MyndMove™ device delivers electrical stimulation to the muscles and the muscles send a signal through the afferent pathway to the brain. Patients attempting movement send a signal through the efferent pathway to the muscle.
Based on the concept of neuroplasticity, a new pathway for the intended movement is established. Clinical studies demonstrate that over time, patients participating in MyndMove™ therapy are able to regain lasting voluntary motor control of a paralyzed limb.
Click here for more information on the MyndMove™ device.